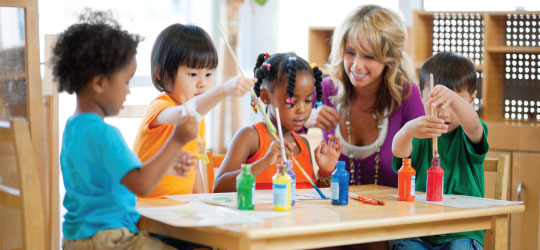 Mesa Child Development Center
At the Mesa Child Development Center (MCDC), full-time care is available for children 3 months to 5 years old and flexible part-time care is available for children 2½–5 years old. Morning, afternoon or extended day options are available, all of which emphasize hands-on, child-driven learning.
Full-time Programs:

Infant room (3 months to 2 years)
Toddler classroom (2–3 years)
Mixed-aged preschool classroom (3–5 years and potty trained)

Part-time Program: Mixed-age classroom (2½–5 years and potty-trained)

*Currently, we are not accepting applications for the part-time program.
MCDC opened in 2009 to offer a part-time care option after the UC San Diego International Cooperative School closed after 40 years. Our successful program is constantly evolving to meet the needs of culturally diverse families who come to UC San Diego.
Pay Tuition Online
You can pay monthly tuition online with a credit card using Single Sign-On. You will also need the invoice number and payment amount, shown on your monthly invoice. If you do not have your invoice, call our office at (858) 246-0900.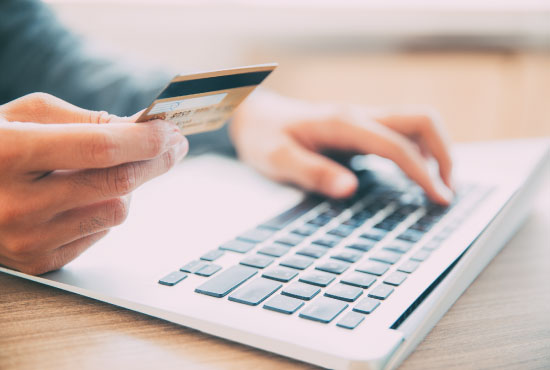 MCDC is inspired by the Reggio Emilia philosophy of education – a way of observing what children know, what they are curious about and what challenges them. Learning is hands-on and child-driven with children initiating their own discovery. Parents are collaborators and teachers are facilitators – both are vital partners in learning with the child.
Staff, parents and children collaborate to help bridge the gaps between family, school and community. We encourage other family members to participate in classroom activities ranging from playing with the children, reading a story, leading an art activity or sharing a skill, talent or something culturally significant to enrich the curriculum.
We strive to build relationships within our community to enrich the children's educational experience. Our goal is to make connections with other area schools, libraries, senior living centers, stores and other UC San Diego departments to improve the lives of everyone involved.
At MCDC, we also strive to contribute to a bias-free society. We teach children to be world citizens and endeavor to build community and understanding among families of all cultures and backgrounds.
First priority is given to full-time current UC San Diego faculty, staff and students. Community members are welcome pending space availability.
The center offers several schedule options to meet your child's needs. Additional children from the same family save 10%. Prices are slightly higher for non-UC San Diego affiliates. Rates in red take effect Sept. 1, 2019.
Full-time programs: 8 a.m. – 5:30 p.m.
Infant: $1,811 

($1,902)

Toddler: $1,521 

($1,597)

Preschooler: $1,383 

($1,452)
Part-time programs (2 ½ - 5 yrs and potty-trained only): 8 a.m. – 4:30 p.m.
We offer various part-time preschool schedules; extended care is available in the part-time programs (rates vary depending on the schedule).
4-hour sessions

Morning: 8 a.m. – noon
Afternoon: 12:30–4:30 p.m.

6-hour sessions: 8 a.m. – 2 p.m.
Full day: 8 a.m. – 4:30 p.m.
Monthly Fees
Days
4-Hour Sessions
6-Hour Sessions
Full Day
Tuesday/Thursday
$433
$648
$864
Monday/Wednesday/Friday
$555
$834
$1,111
Monday–Friday
$834
$1,251
$1,667
Tuition Assistance
UC San Diego students may be eligible to receive tuition assistance for child care services through CCAMPIS, a U.S. Department of Education program.
Infant room: 8 children with 2 teachers and 1 assistant
Toddler classroom: 15 children with 2 teachers and 1 assistant
Mixed-aged preschool classroom: 24 children with 2 teachers and 1 assistant
Mixed age part-time classroom: 24 children with 2 teachers and 1 assistant
Questions?
Contact us, (858) 246-0930, 8:30 a.m. – 4:30 p.m. weekdays.