Resources for Families at Home
Childcare
School-Age Programs
PRIMETIME Online (afterschool) - San Diego Unified School District, (858) 503-1870, Instructional Media Center (IMC), 2441 Cardinal Ln., Building A, San Diego, CA 92123
KinderCare - All Day Program, (888) 525-2780, six locations
Discover Champions, (619) 972-1425Sequoia Preschool Location, nine locations
Fleet Science Center, (619) 238-1233, 1875 El Prado, San Diego, CA 92101
R.J. Academy, (619) 269-1580, 6845 University Ave., San Diego, CA 92115
Big Future Preschool, (858) 883-2985, 15010 Pomerado Rd., Poway, CA 92064
Magic Hours Children's Center, (858) 271-8383, 8330 Westmore Rd, San Diego, CA 92126
College Avenue Preschool, (619) 583-7111, 4747 College Ave., San Diego, CA 92115
Sylvan Learning of La Mesa, (619) 648-5619, 8366 Parkway Dr, La Mesa, CA 91942
Wee Wisdom Preschool, (858) 480-7286, 8999 Activity Rd., San Diego, CA 92126
Wee Care Preschool 4S Ranch, (858) 346-6445, 17025 Via Del Campo, San Diego, CA 92127
Knock Around After School Program for School-Aged Children, UC San Diego Recreation
Virtual Classroom
Early Childhood Education Center
Websites
A Beautiful Day Parents and caretakers need to stay connected now more than ever and this website is a space where caretakers can share ideas. Families affected by social distancing can find and share ways to stay connected and educated at home.
ABCMouse is an education software program with reading and language arts, math, science and social studies, and arts. Curriculum. Children will have access to puzzles, games and books.
Simply Support This general resource website has activity guides, articles and useful links that provide developmentally appropriate activity ideas for preschool-aged children.
First 5 San Diego First 5 San Diego County provides a wide variety of resources for families, along with contact and region-specific information for the San Diego region.
First 5 Alameda County This site provides COVID-19 resources that can be helpful to all families during this time.
At-Home Learning: Where Children Matter KPBS Learn at Home Resources During the 

COVID

-19 Pandemic
Guides to Help Manage Stress During Times of Crisis created by California's Surgeon General, Dr. Nadine Burke Harris
World At Home (UC affiliated Bright Horizons) offers parents this resource to help keep their children (up to 8 years old) learning during this time. Designed by education experts to bring some of the very best learning from Bright Horizons childcare centers into the home, this site features videos, webinars and activities for each curriculum area.
Finding Nature provides 

tools and resources from key partners and leaders around the world.

UC San Diego Parents, Guardians and Caregivers Association:
Toolkits and Multiple Resource Guides
Music Together offers music classes for chindren ages 4–8.
Online Articles
Virtual Entertainment
Tokyo Disney Performances: Experience Disney magic from home until April 30, 2020, including Very, Very Minnie, Pixar Playtime Pals, Fantasmic!, Lilo's Luau & Fun. YouTube channel
The Louvre Online Tours: Take virtual tours of one the world's most famous and culturally rich art museums.
Brooklyn Public Library Virtual Story Hour: Listen to a story every weekday 11 –11:30 a.m. PST on their Facebook page.
Surface of Mars: Peek at what life is like on the surface of Mars. Soar into space and explore where no human has gone before.
Animal Live Cams: See lie animals in their natural habitats and observe how they behave in their day-to-day lives.
National Park Live Cams: Explore the wonders of nature across America without leaving home!
UC San Diego Recreation: Check out Knock Around Kids YouTube for content created to entertain, educate and get active. Visit the Playground and scroll to Knock Around Kids to see a calendar of live Zoom classes. Email kshawbullock@ucsd.edu to request Zoom links and indicate your child's interests.
Videos and Graphics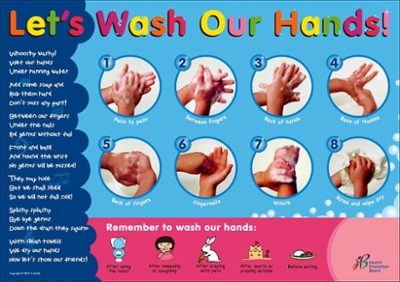 Click thumbnail to view larger image.